1st prize in international competition for Karowa Bridge in Warsaw
Together with the London-based architects DKFS, Schüßler-Plan won the competition against international opposition for a pedestrian and cycle bridge in Warsaw. The jury stated: "The bridge has a modest and unusually elegant design and blends seamlessly into the existing city and landscape.
The designers have tried to create an original and unique look, but manage at the same time not to compete with the distinctive nearby buildings […]." The 460-metre-long steel construction suspension bridge creates a new connection between the old town and the right bank of the Vistula.
more
The "Haus der Zukunft" (House of the Future) has been completed. On 16 September the Futurium opened its doors before the installation of an exhibition and revealed its interior for the first time. Alongside robots and performances, the opening ceremony focused on the architecture: Overhanging wings and free-hanging steps are just two of the special structural features. 
The sophisticated support structure was designed on the basis of Big Closed BIM. All involved worked on an overarching 3D model, allowing data to be compared regularly between the individual disciplines. The Futurium has a prominent location alongside the Spree close to the new Federal Ministry of Education and Research.
more
TOPPING-OUT CEREMONY FOR CAMPUS TOWER
Topping-out ceremony in the Hafencity
On Plot 80 the sights have been set high. The Campus Tower will in future offer unique views of the Baakenhafen harbour basin. The shell construction of the complex of buildings making up the office and residential block has been completed. On 21 September the topping-out ceremony took place. The completed shell construction of the 15-storey tower building with an overall height of 56 m will be presented in early 2018.
more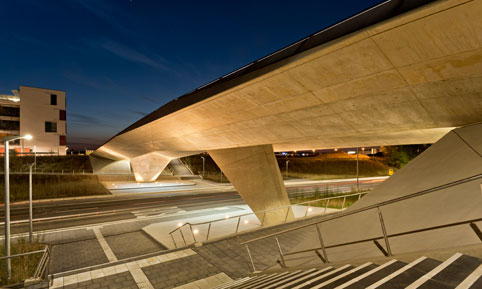 Award-winning. Campus Bridge Mainz
When design and technology come together, often something extraordinary happens. Already a proven location for brand photography, the Campus Bridge in Mainz has now won the International Architecture Award 2017. The prize is awarded by The Chicago Athenaeum (US museum of architecture) together with the European Centre for Architecture, Art, Design and Urban Studies.
more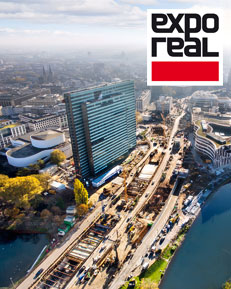 EXPO REAL, 4-6 OCTOBER 2017
Munich Trade Fair
Schüßler-Plan is exhibition partner of the state capital Düsseldorf and the city of Frankfurt on the international trade fair for property and investment.
more
SCHÜßLER-PRIZE 2017
This year's awards ceremony took place on Friday, 18th of August at the guest house of  RWTH Aachen University. Annika Emmerichs und Andreas Volz are the laureats of 2017 and have been awarded with 5.000 € each for their studies abroad.
RELEASED: PLAN # 8 
Plan # 8 focuses on building information modeling. Find out about new buildings and existing buildings, reconstruction plannings, current research projects in the context of BIM.
DOWNLOAD
STUVA 2017
From the 6th-7th of December 2017 Schüßler-Plan will be part of the leading convention for underground building in Stuttgart.
more