OUR ORIGINS
MARKED BY TECHNOLOGY AND PROGRESS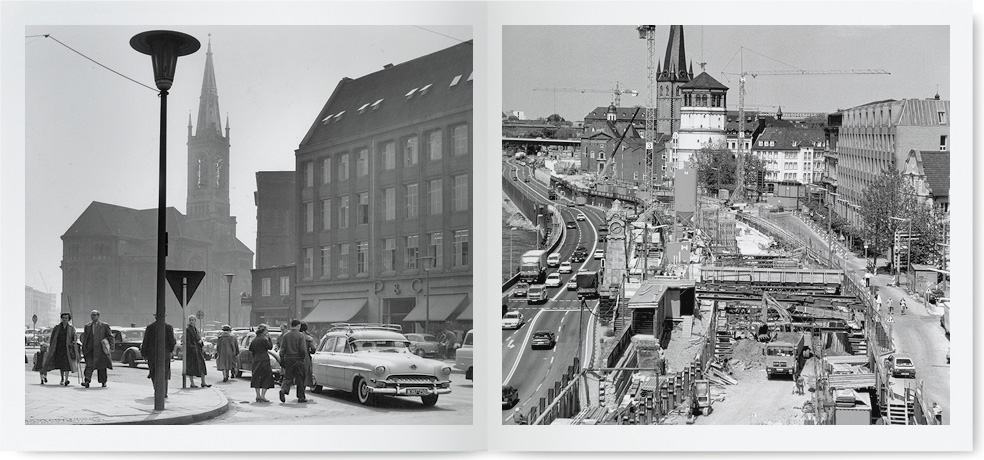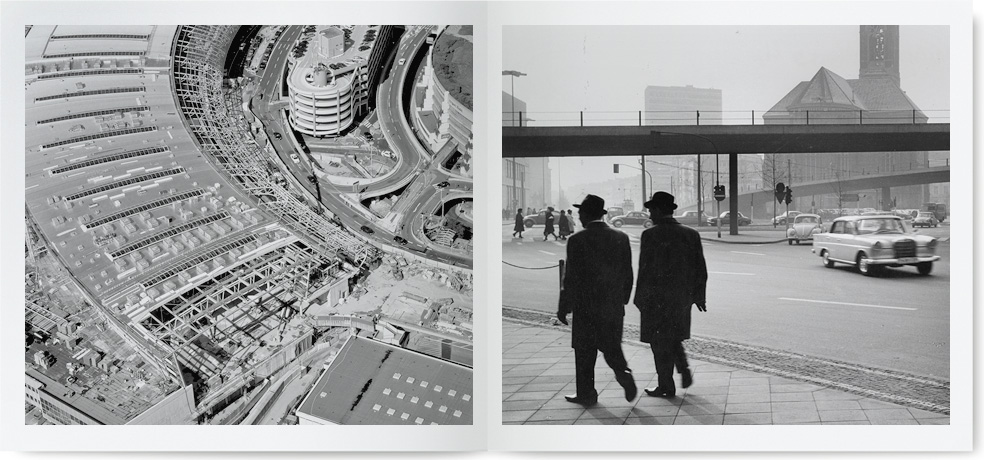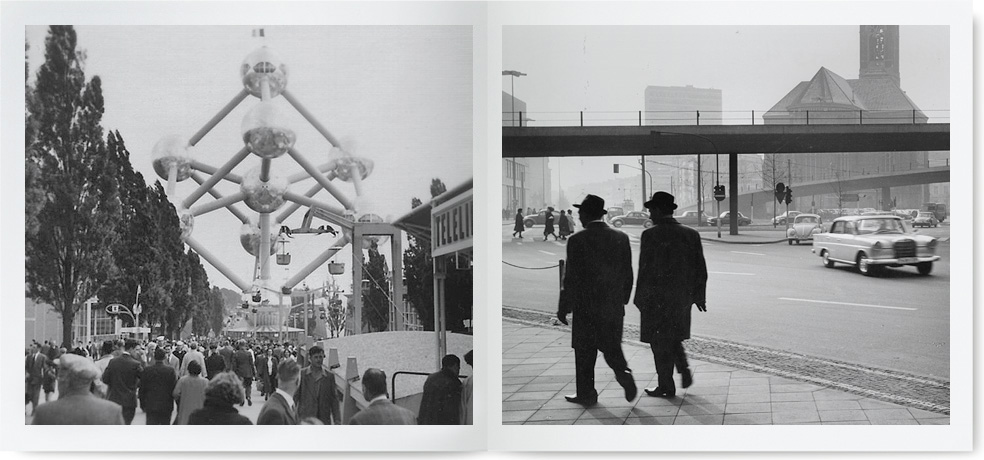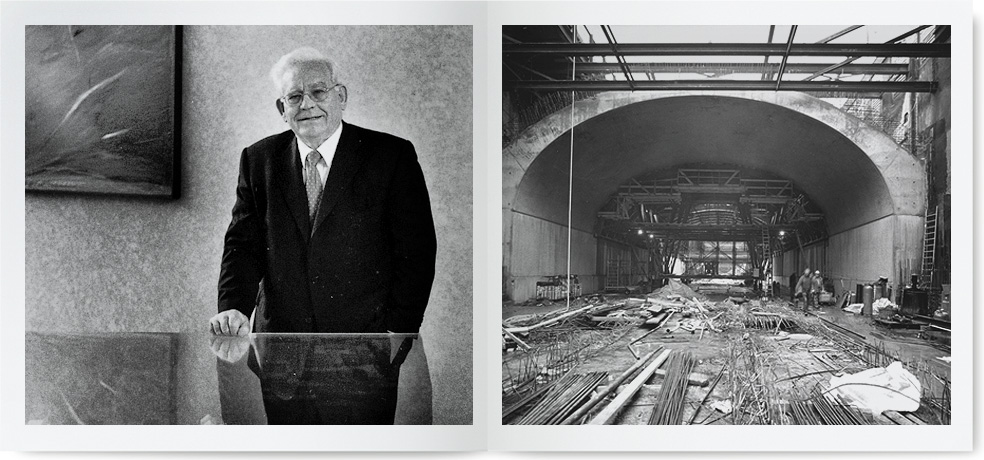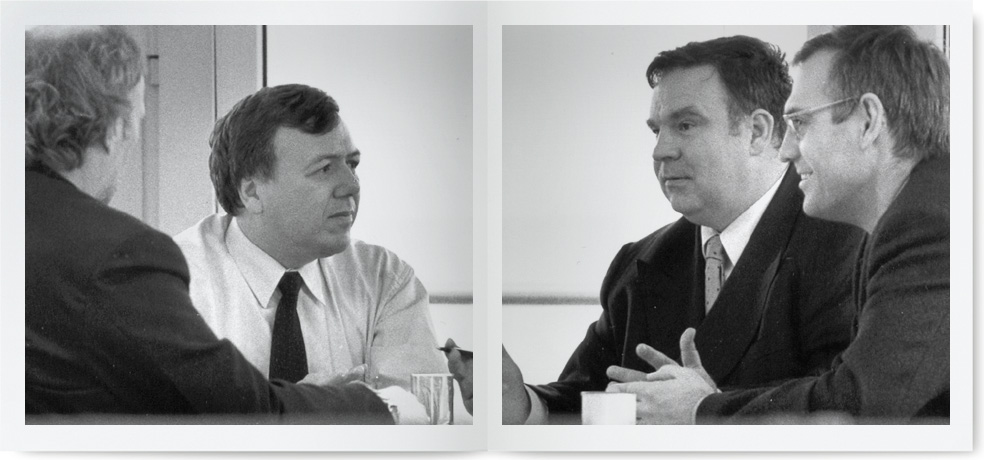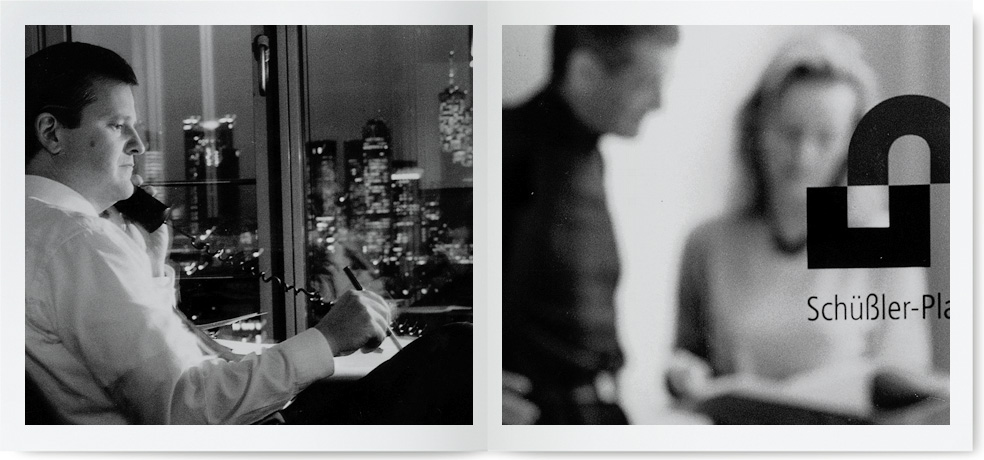 A Fascination for Technology from the Very Beginning
Know-how, creativity, courage and flexibility are the foundation on which Schüßler-Plan was built and entrepreneurial thinking was the driving force behind our growth. In 1958 in Düsseldorf, structural engineer Willi Schüßler laid the foundation stone for the Schüßler-Plan Group of Companies as it stands today. In the same year, the American nuclear submarine "Nautilus" completed its transit to the North Pole. The first post-war World Fair was held in Brussels; its symbol the "Atomuim" was a nod to the prevailing belief in technology and progress.
At the end of the 1970s, our reputation as a nationally respected firm of engineers developed out of the reconstruction of Düsseldorf Central Station and grew as a result of our flagship projects – lowering the Rhine Bank Rd through Düsseldorf and the extension of Düsseldorf Airport. A further milestone in our journey was the Offenbach City Tunnel that led to us opening an office in Frankfurt in 1987. In 1991, following German reunification, the Berlin and Potsdam companies were founded. 
Today, the Schüßler-Plan Group consists of 8 engineering firms under the roof of Schüßler-Plan GmbH; one of Germany's leading independent engineering companies. With 700 employees, Schüßler-Plan has offices in 19 of Germany's most important economic centres and branch offices in 2 countries abroad.
Society has undergone major change over the last 5 decades, our fascination for progress and technology remain as current as ever.
1958 Willi Schüßler founded Willi Schüßler Engineering in Düsseldorf
1985 Company re-organised and re-named Schüßler-Plan Ingenieurgesellschaft mbH
1987 Schüßler-Plan Ingenieurgesellschaft Frankfurt founded
1991 Schüßler-Plan Ingenieurgesellschaft Berlin, Potsdam and Schüßler-Plan Consult GmbH founded
Norbert Schüßler named Managing Partner
1991 Munich office opened
1992 Dresden office opened
1994 Further offices in Cologne, Leipzig and Neustrelitz opened
1996 Ingenieurgesellschaft SIA "SPI-Ventspils" founded in Lativa
1999 Nuremberg office opened
2001 Karlsruhe office opened
2002 Stuttgart and Chemnitz offices follow
2003 Sudan branch opened
2004 Offices in Halle an der Saale and Erfurt opened
2006 Mülheim an der Ruhr office opened
2007 Schüßler-Plan Inżynierzy Sp. z o.o. founded in Warsaw
2009 Danzig branch opened
2012 Hamburg office opened
2013 Schüßler-Plan Consult GmbH re-organised as Schüßler-Plan GmbH, Managing Partners; Norbert Schüßler, Bernd Wagenbach and Wolfgang Wassmann
Dortmund office opens
2014 Acquisition of Eriksen Hanover and foundation of Hanover office
2015 Ludwigshafen office opened
2016 Schüßler-Plan purchase majority share in ICG (Geotechnical Engineering Consultants)
Marcus Geipel becomes Managing Director of the Ingenieurgesellschaft Frankfurt
Company founder Willi Schüßler dies at age 87
Schüßler-Plan Berlin celebrates its 25th anniversary
2018 Schüßler-Plan celebrates its 60th anniversary