"Haus der Zukunft", Berlin
In the Center of Berlin "Haus der Zukunft" is being built. And with that a place will be created where exhibitions and events will show the importance of research and innovation for our future.  It will build a platform for dialogues between public, science, economy and politics. Richter Musikowski Architects (Berlin) won the architectural competition for the project "Haus der Zukunft" . 



Most important point for the area of statics is the widely overhanging exhibition areas of the draft. This is caused by high working load requirements.
Schüßler-Plan was in charge of structural framework planning, stages 1 to 7.  Completion of "Haus der Zukunft" is scheduled for late 2016.
more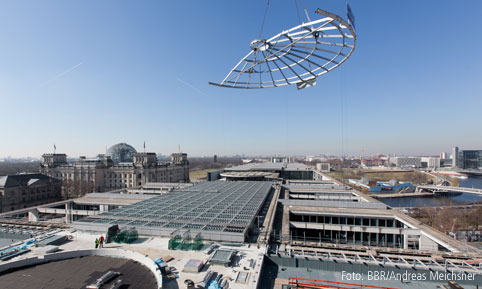 EXTENSION
MARIE-ELISABETH-LÜDERS HOUSE
Berlin. Extension Marie-Elisabeth-Lüders House
With the extension of Marie-Elisabeth Lüders House in Berlin the belt between the government districts is completed. Arriving from Luisenstraße you now can see a representative main-entrance which is newly formed. Within the extension will be 330 new Members´offices, a public exhibition area, a public reading room of the parliamentary archive, a cafeteria for Members of Parliament and employees and several meeting rooms. The prominent sign of the extension is a tower with a length of 36 m. While following the daily routine and operations within the parliament and library the hall leading to the meeting area will be reinforced. Furthermore a public bistro will be integrated on side of the Spree River. Schüßler-Plan is responsible for the extension for project management levels 2 to 5. Fields of action A to D referred to AHO.
more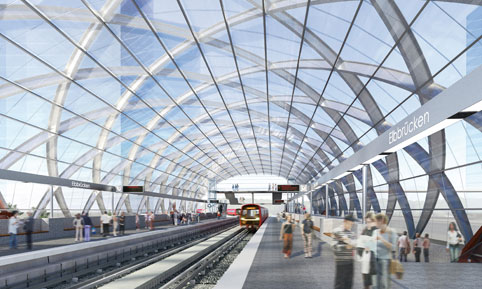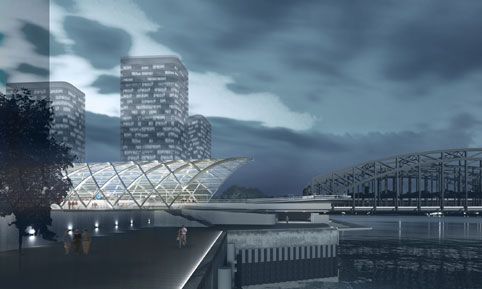 HAFENCITY HAMBURG
U4 STATION ELBBRÜCKEN
HafenCity Hamburg. Mandate for implentation planning of U4 station Elbbrücken
Schüßler-Plan holds the mandate for the detailed design for the new U4 station Elbbrücken. Line U4 already connects Hamburg´s city centre and Hafencity in the western part of Hamburg. The exploitation of the eastern quartiers and Elbbrücken will be finished until 2018. gmp Architects are responsible for the draft of the exterior supporting reinforced concrete construction holding an inner glasfacade. The station has a length of 160 m and a width of 35 m. It will be constructed with four bridge counter bearings and will be based on cast-in place driven concrete piles, large bored piles and full displacement piles.