New, multifunctional city quarter: Living Central
In the middle of Düsseldorf, the regional state capital, and within walking distance of the Central Station, Catella Project Management is developing a new, modern, multifunctional city quarter on the area of the former post distribution centre which is to be completed by 2018: the Living Central. 
On a 38,000 m² plot of land, eleven structures will be built. In addition to the structural engineering for the above-ground and underground areas, Schüßler-Plan has also been commissioned to provide project management for the new city quarter. 
more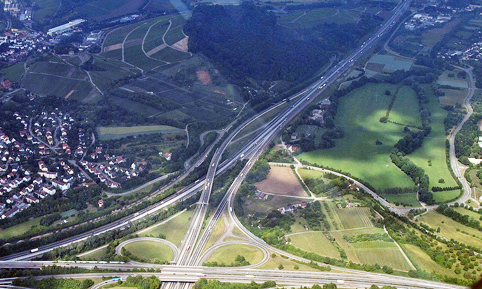 SUCCESSFULLY AWARDED
PPP PROJECT A6
PPP project on the A6 autobahn successfully awarded
Starting in 2017, the A6 autobahn will be expanded to six lanes as part of a PPP project over a length of 25.5 km. On October 21, 2016, the Federal Ministry of Transport and Digital Infrastructure (BMVI) and the State of Baden-Württemberg awarded the contract for the implementation as a public-private partnership model to the ViA6West bidder cooperative. As the leader of an interdisciplinary advisory team, Schüßler-Plan played a major role in the conceptual design, consulting and management of the complex bidding procedure and carried out economic feasibility studies.
more


Precisely positioned: East-West junction in Sankt Augustin
In Sankt Augustin, the east-west junction is being developed in the course of building a new shopping mall and the forecast increased traffic volume. The section runs under an existing two-track urban railway section, which is led over a newly constructed 35 m-long bridge. The 1,200-ton integral structure, which was constructed next to the track, was pushed to its final position in mid-October 2016 with the help of a novel process and the use of 16 hydraulic presses in precision work lasting approximately three hours, as well as by using the integral collaboration of planning, construction and project management.
more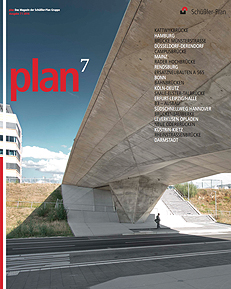 RELEASED: PLAN # 7 
Plan # 7 focuses on bridge building. Find out about new buildings and existing buildings, deconstruction plannings, current research projects and the use of BIM in bridge building.
DOWNLOAD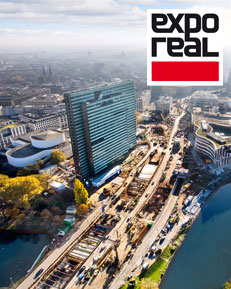 EXPO REAL, 4-6 OCTOBER 2016
Munich Trade Fair
Schüßler-Plan was exhibition partner of the state capital Düsseldorf and the city of Frankfurt on the 19th international trade fair for property and investment.
more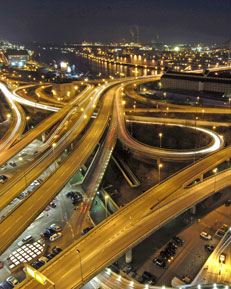 FGSV CONGRESS 
28-30 SEPT 2016
FGSV CONFERENCE 2016
From 28-30 September 2016, Schüßler-Plan was exhibiting at the German Road and Transportation Congress in Bremen. 
more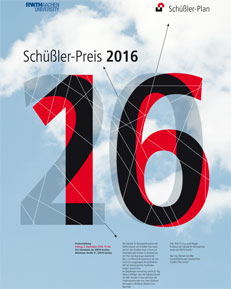 SCHÜßLER-PRIZE 2016
This year's awards ceremony took place on Friday, 2nd of September at the guest house of  RWTH Aachen University. Nicolas Pauen and Matthias Rüthers are the laureats of 2016 and have been awarded with 5.000 € each for their studies abroad.