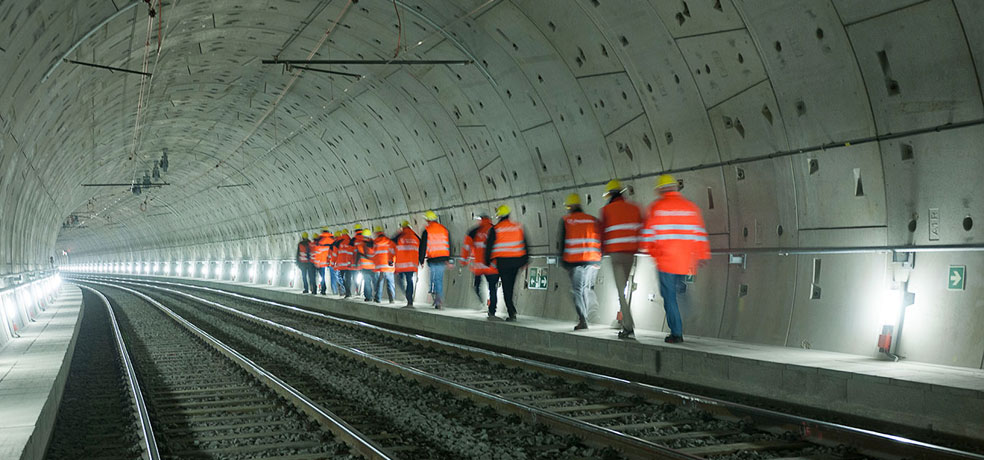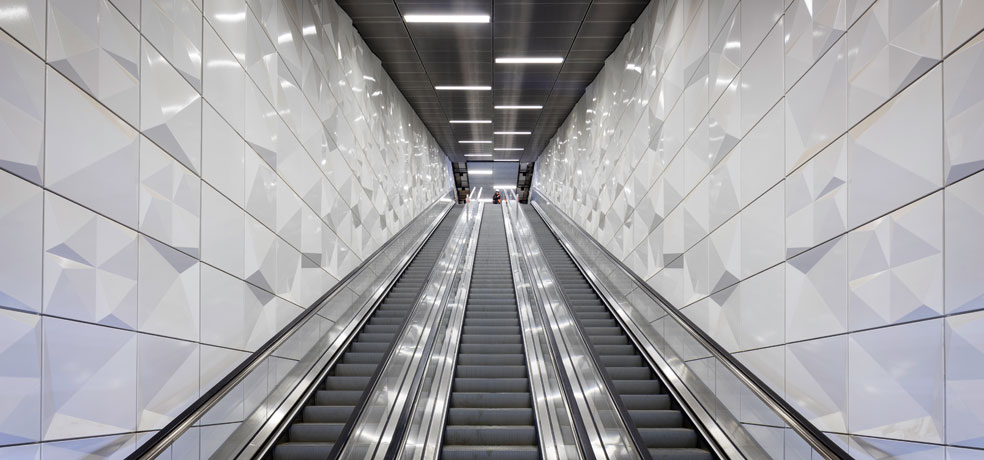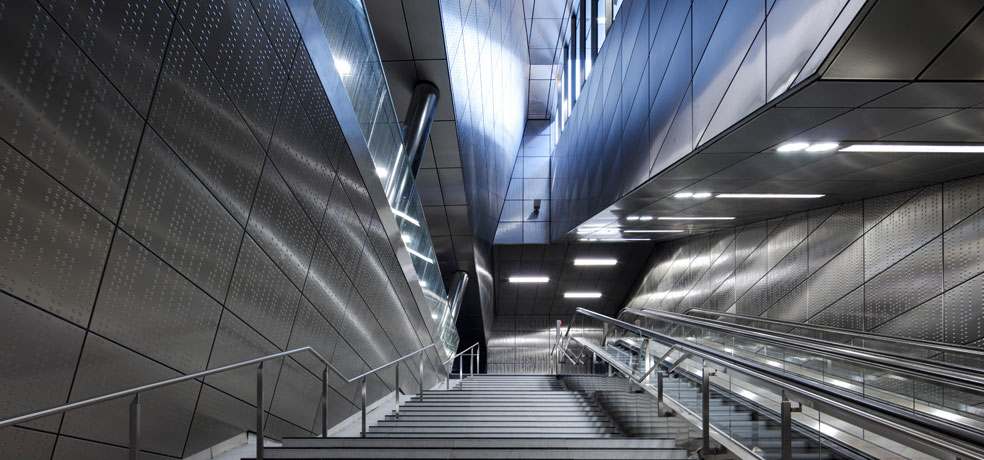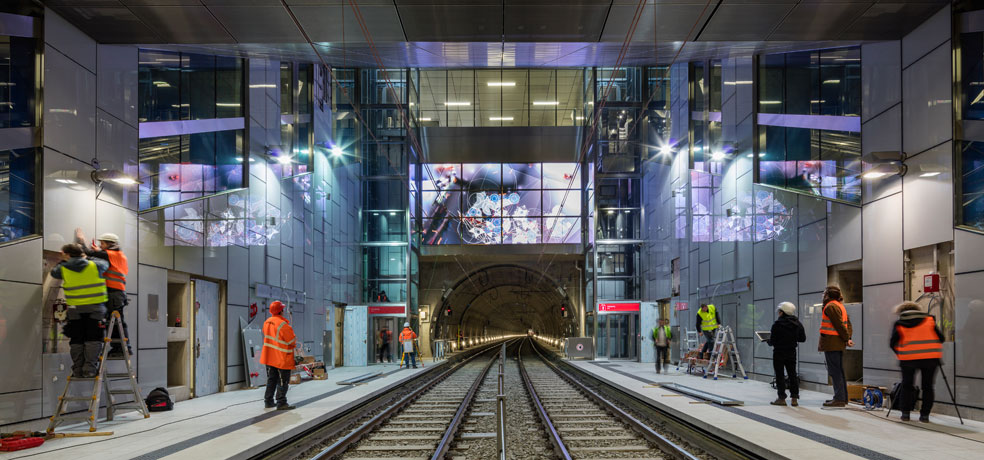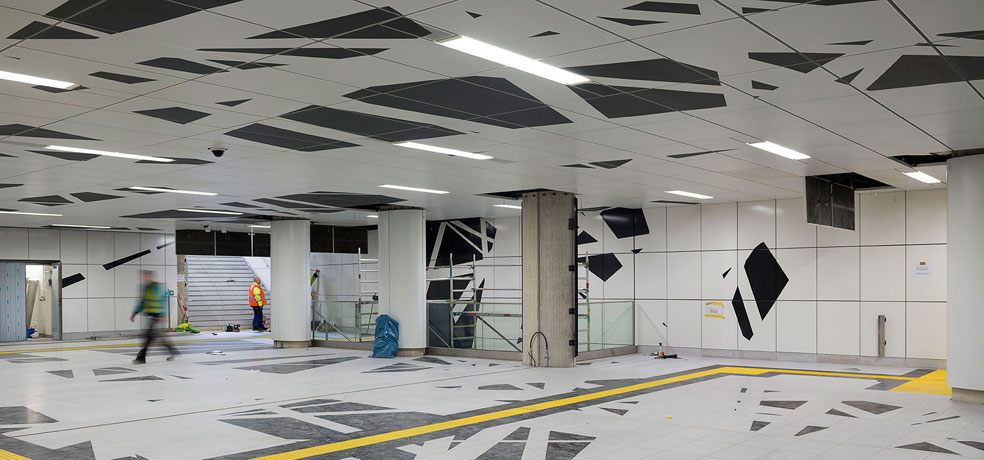 CREATING ROUTES. REACHING GOALS.



The Wehrhahn-Line is Here.
After more than 15 years of planning and construction, the Wehrhahn-Line officially went into operation, on schedule, with a grand public celebration. The new 3.4 kilometre underground city railway line connects the Wehrhahn and Bilk S-Bahn stations, crossing beneath Düsseldorf city centre. From 2000 onwards, Schüßler-Plan were in charge of planning and construction supervision for the transport infrastructure project, and provided the designs for the engineering structures and transport systems, the structural engineering and site management and construction supervision services.
At the end of 2015, the Wehrhahn-Line was awarded the STUVA Prize for its pioneering use of underground space and numerous technical innovations. In addition, it received the Building of the Year Award by the Düsseldorf Architects' and Engineers' Association (AIV). The jury praised the "outstanding feat of engineering" that was the tunnel created beneath the listed Kaufhof department store on the Kö.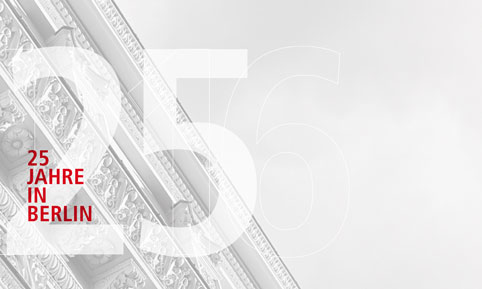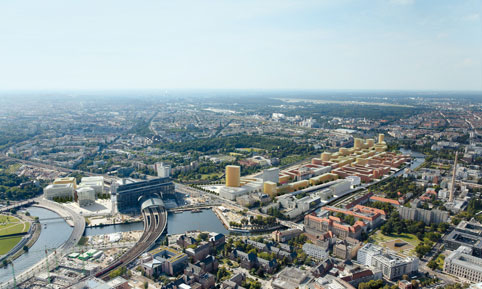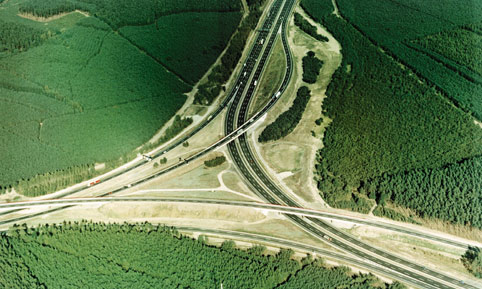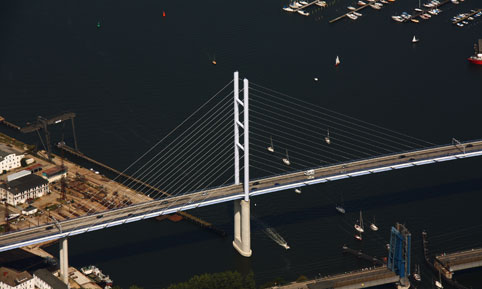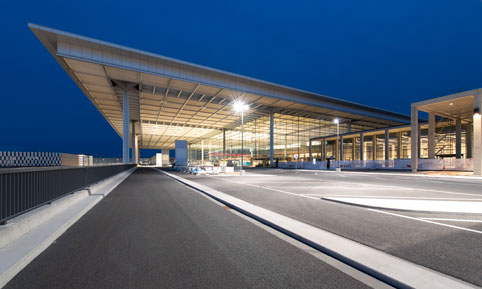 25 YEARS IN BERLIN
AND BEYOND
Company Anniversary of Schüßler-Plan Berlin
Projects like German Unity Transport Projects (VDE), Berlin Central Station, Tunnel under the Tiergarten, Rügen-Island Bridge or as one of the latest Berlin Brandenburg Airport mark - amongst many others - the development of our Berlin engineering company. Founded in 1991 in the context of Germany's reunification, Schüßler-Plan Berlin celebrates its 25th company anniversary in 2016.
We thank our clients, employees and partners for our successful collaboration over the last two and a half decades.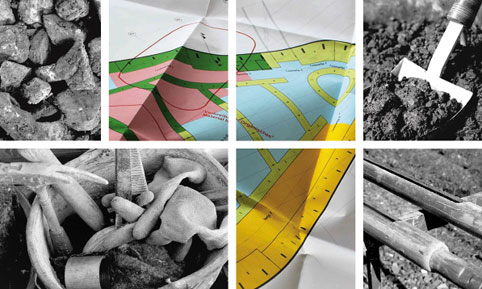 NEW
New Geotechnical Engineering Expertise, Schüßler-Plan Purchase Majority Share in ICG
On 1st January 2016, Schüßler-Plan Engineering joined the renowned Düsseldorf geotechnical engineering consultants, ICG Düsseldorf GmbH & Co. KG as a limited partner. The aim of both companies is to pool their existing resources, skills, and strengths in the areas of geotechnical engineering and special civil engineering and to expand these. With  ICG's special expertise in the fields of subsoil assessment, geotechnical engineering and hydrogeology we will be able to expand our expertise in the consulting, planning and monitoring of special civil engineering works and soil structures. Thus, we can now offer all technical services from a single source, in particular all foundation and excavation works; from subsoil exploration through appraisal and planning through to monitoring.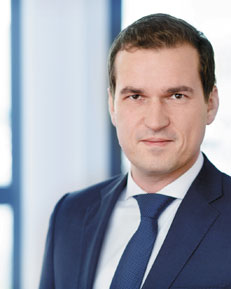 Marcus Geipel extends management board in Frankfurt on the Main
Effective from January the 1st 2016 civil engineer Marcus Geipel extends the management board of our Frankfurt office.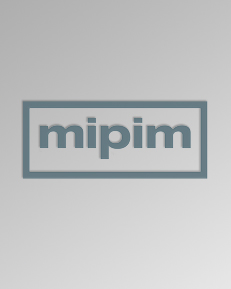 MIPIM 2016 - THE LEADING REAL ESTATE EVENT
MEET US AT MIPIM
15 - 18 MARCH 2016
We are partner of state capital Düsseldorf. You will find us in hall: Riviera 7 | R7.G12,  Palais des Festivals, Cannes
more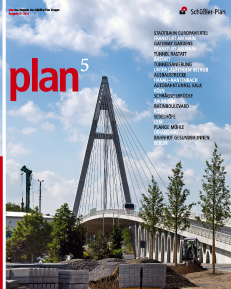 OUT NOW!
Issue No. 5 of our company magazine plan has been released beginning of October 2015.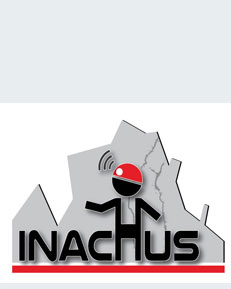 EU-INTEGRATED PROJECT INACHUS
SCHÜßLER-PLAN MEMBER OF INACHUS CONSORTIUM
As one of 20 partners Schüßler-Plan joins in the EU research project INACHUS. INACHUS will assist the operations of First Responders (FRs) and Urban Search and Rescue (USaR) teams by providing an integrated novel platform that will enhance the operational effectiveness of all actors involved in complex USaR and first response activities. Towards this direction, INACHUS will offer deeper understanding of typical scenarios for structural failures and their damages following various types of incidents.
more