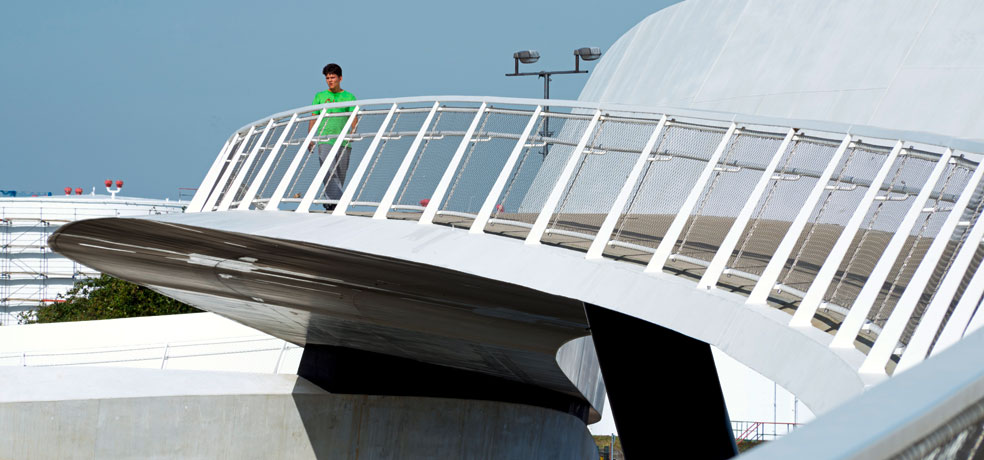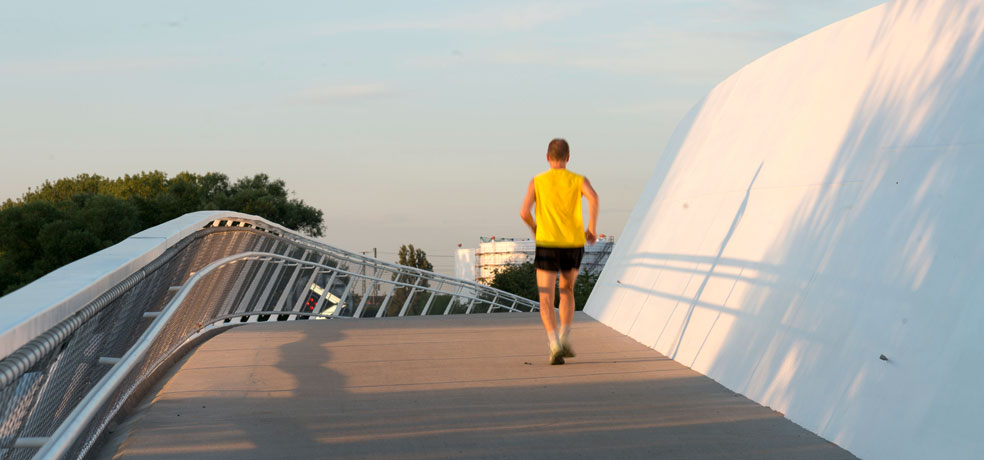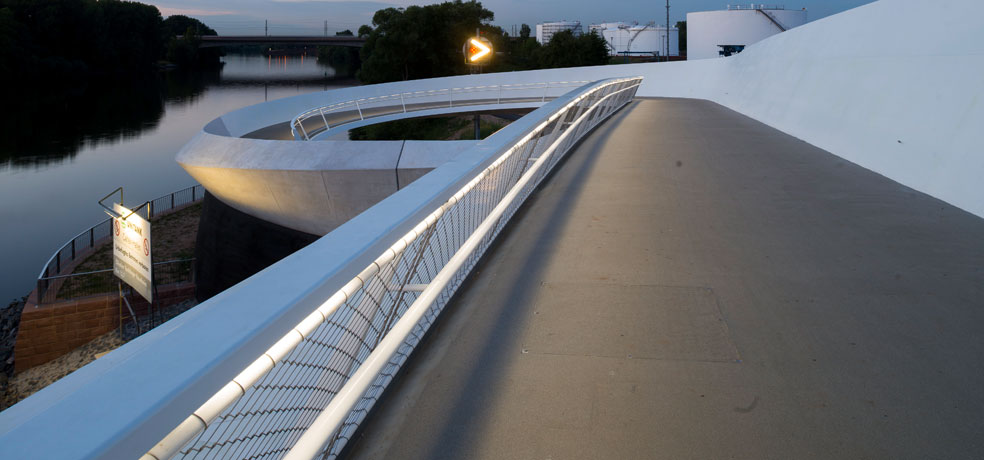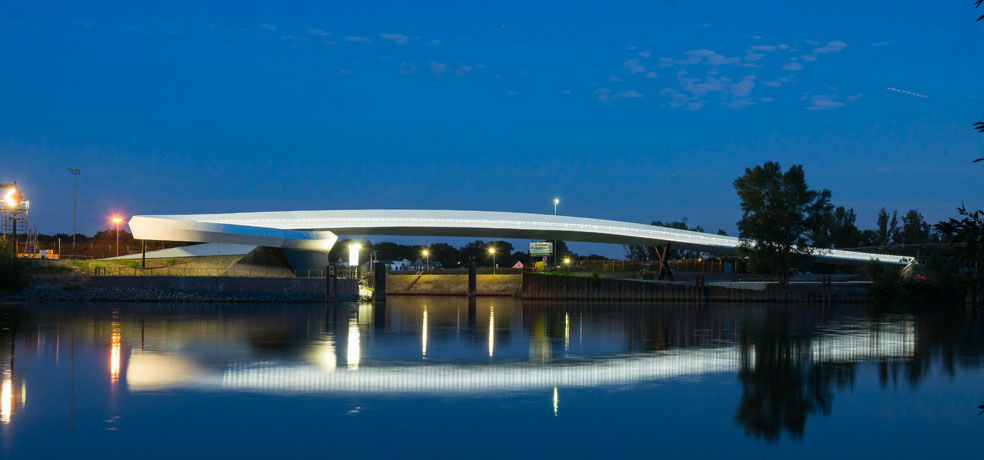 NEW URBAN PATHS


GERMAN TOWN PLANNING AWARD 2014



Oil Terminal Bridge in Raunheim Received Special Award
The pedestrian and cycle bridge across the entrance to the Raunheim Oil Terminal closes one of the last gaps and completes the R3 national cycle route. Through the innovative use of geometry and construction, the structure combines the safety requirements of the Terminal with the necessary functions of a bridge for pedestrians and cyclists.
The 170 m long semi integral bridge has been awarded by "Deutscher Städtebaupreis 2014" (German Town Planning Award) with the exceptional award New Urban Paths. We are pleased about this newly mention along with the design architects schneider + schumacher.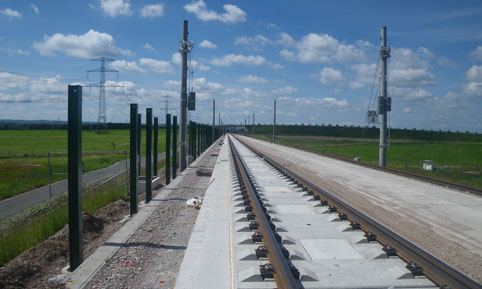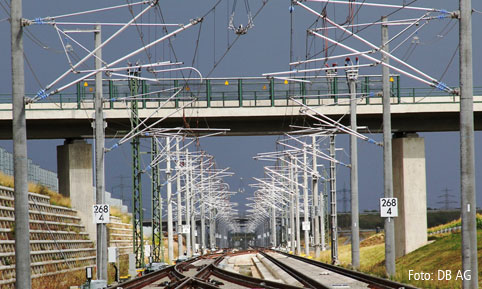 MAKING WAY. REACHING GOALS.

VDE 8.2 Erfurt-Leipzig/Halle
From December 2015 on speeds of up to 300 km/h will be possible on the VDE railway route between Erfurt-Leipzig/Halle. VDE project (German Reunification Transport Projects) no. 8 is one of the largest and most innovative railway construction projects and a significant section of the Transeuropean Transport Network (TEN) between Northern Italy and Scandinavia.
Schüßler-Plan have long been involved in this project and in 2011 assumed responsibility for the operational management of the VDE 8.2 section and the new section between Erfurt and Ebenfeld (VDE 8.1.2). Operational management includes all those services traditionally provided by a project manager, focusing particularly on initial operation and including all matters to do with certification and EC verification.
In September 2014 high-speed test runs with up to 330 km/h were executed on newly built section Erfurt-Gröbers in order to check the exact position of rail tracks and its overhead lines.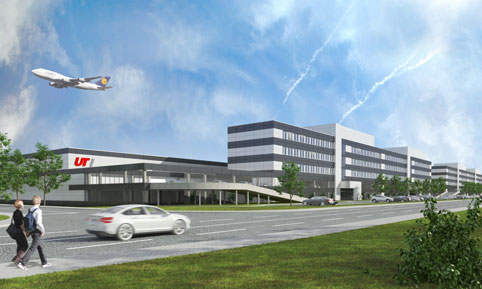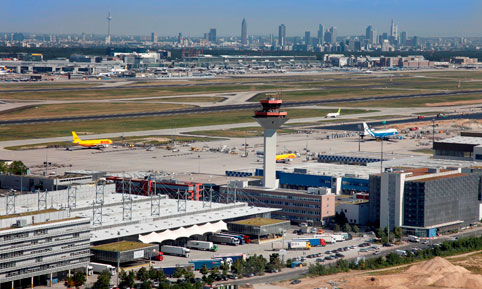 NEW CAPACITIES.

Frankfurt Airport Extension Works. Sub-project CargoCity South
The extension works to Frankfurt Airport would not be complete without the provision of additional air freight capacity. The buildings and cargo handling infrastructure required to deal with this increased capacity are being provided at the Southern end of the airport site as part of a gradual expansion of CargoCity South. The operator of the airport, Fraport AG is involved in the air freight construction project as investor and letting agent. Schüßler-Plan are providing project monitoring servides to Fraport AG's project management team in accordance with the fee structure published by the AHO in booklet 9. Project phases 1 to 3  have been sucessfully completed in parallel with the first tenant selection process.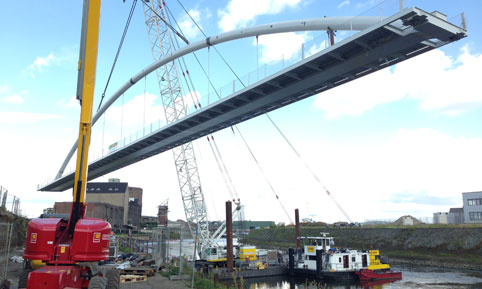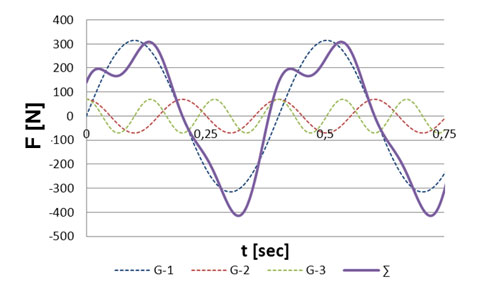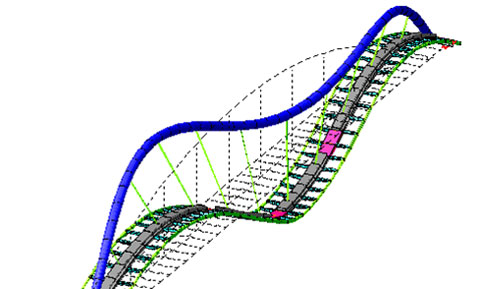 NEW HARBOUR BRIDGE NEUSS
Static Load Test of Vibration Behaviour
After the assembly of the new pedestrian harbour bridge in Neuss by end of August a static load test has been executed by end of October in order to check the bridge's vibration behaviour. By using acceleration records, motion and torsion swinging of the 100 m long pedestrian and cycle bridge have been tested. In order to do so students of Wilhelm-Ferdinand-Schüßler-School walked and run across the bridge in different test units and rythms. We took this opportunity to realise real physics and hopefully captivated the next generation for engineering.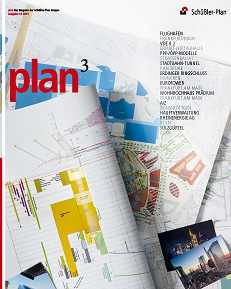 plan # 3

The third issue of our corporate magazine plan has been released beginning of October. plan # 3 is dealing with all aspects of projectmanagement.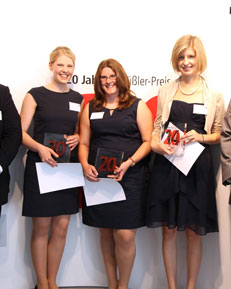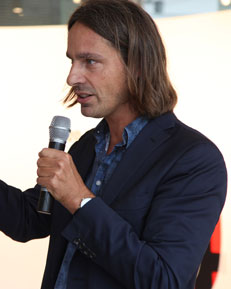 Schüßler-Prize
20th Anniversary of Schüßler-Prize
On 29th of August the 20th anniversary of Schüßler-Prize has been celebrated. This year's award decorated three young students of RTWH University in Aachen.
Famous philosopher Richard David Precht hold a lecture about the future of learning.