New, multifunctional city quarter: Living Central
In the middle of Düsseldorf, the regional state capital, and within walking distance of the Central Station, Catella Project Management is developing a new, modern, multifunctional city quarter on the area of the former post distribution centre which is to be completed by 2018: the Living Central. 
On a 38,000 m² plot of land, eleven structures will be built. In addition to the structural engineering for the above-ground and underground areas, Schüßler-Plan has also been commissioned to provide project management for the new city quarter. 
more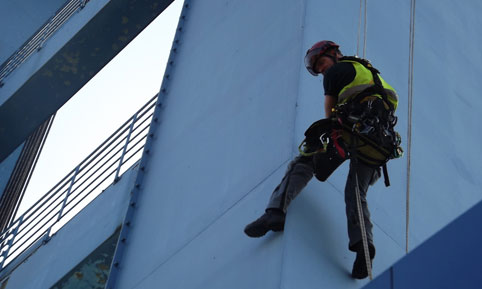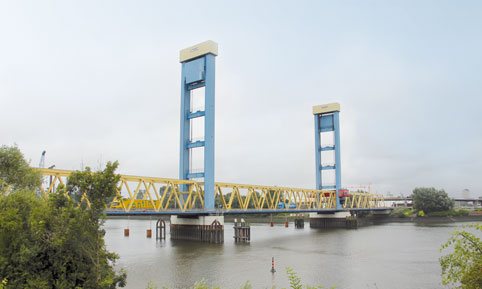 KATTWYK BRIDGE
PORT OF HAMBURG
Recalculation the Kattwyk Bridge in the port of Hamburg
The Kattwyk Bridge in the port of Hamburg is one of the world's largest vertical lift bridges and one of three Süderelbe crossings. Schüßler-Plan has been commissioned with the recalculation of the existing bridge from 1973 with the target load level BK 60/30 in accordance with the "Richtlinie zur Nachrechnung von Straßenbrücken im Bestand (NRR)".
The 290 m long steel bridge was closed to traffic on a weekend in September 2016 due to the inspection of the two Pylons for the subsequent recalculation.
more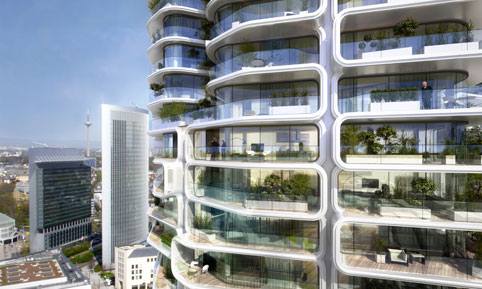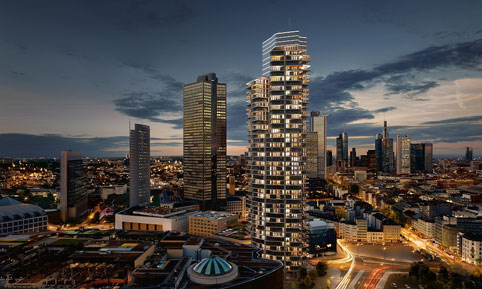 GRAND TOWER
FRANKFURT/MAIN
Grad Tower Frankfurt: Germany's highest residential tower
The Grand Tower, Germany's highest residential tower located at Europa-Allee 2 between the financial district, Westend and the new "Europaviertel", will be completed in 2019. With 48 floors and a gross floor area of 44,000 m² the building will consist of 400 exclusive apartments and penthouses. The architect's office Magnus Kaminiarz & Cie. made the drafts for the landmark building. More than half of the new living space is planned as three and four room apartments and a third with a smaller floor plan. Schüßler-Plan has been commissioned with comprehensive consulting and coordination services and extended information and stakeholder management.
more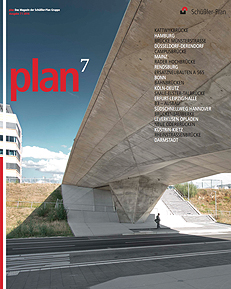 RELEASED: PLAN # 7 
Plan # 7 focuses on bridge building. Find out about new buildings and existing buildings, deconstruction plannings, current research projects and the use of BIM in bridge building.
DOWNLOAD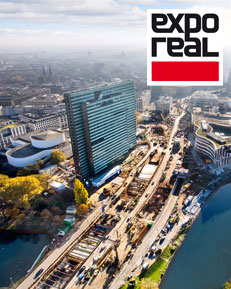 EXPO REAL, 4-6 OCTOBER 2016
Munich Trade Fair
Schüßler-Plan was exhibition partner of the state capital Düsseldorf and the city of Frankfurt on the 19th international trade fair for property and investment.
more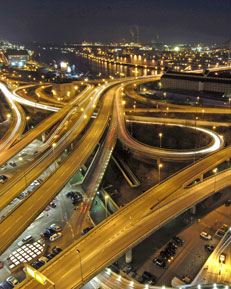 FGSV CONGRESS 
28-30 SEPT 2016
FGSV CONFERENCE 2016
From 28-30 September 2016, Schüßler-Plan was exhibiting at the German Road and Transportation Congress in Bremen. 
more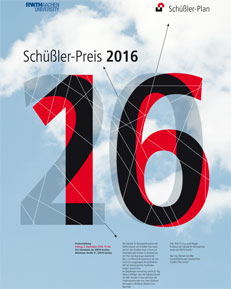 SCHÜßLER-PRIZE 2016
This year's awards ceremony took place on Friday, 2nd of September at the guest house of  RWTH Aachen University. Nicolas Pauen and Matthias Rüthers are the laureats of 2016 and have been awarded with 5.000 € each for their studies abroad.