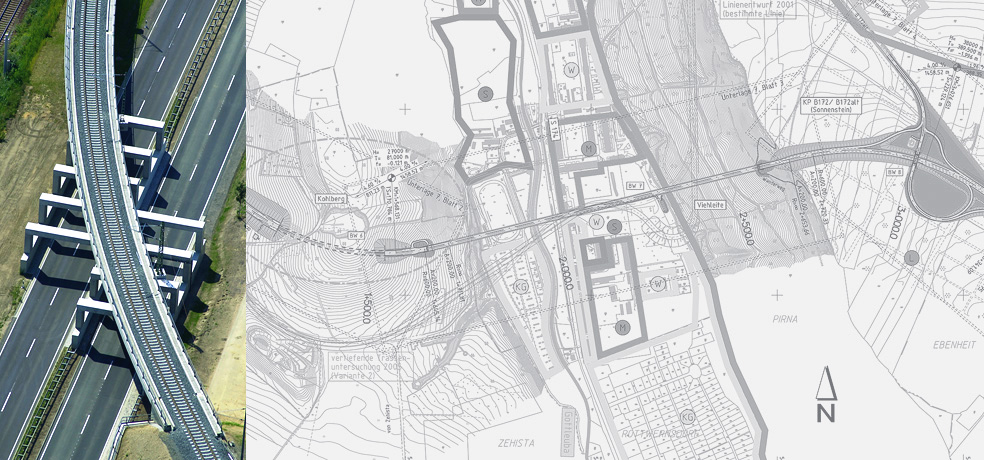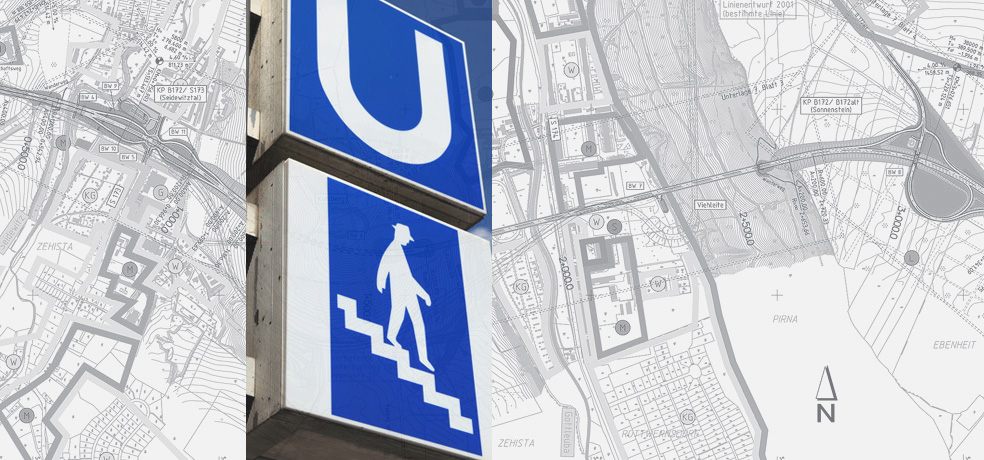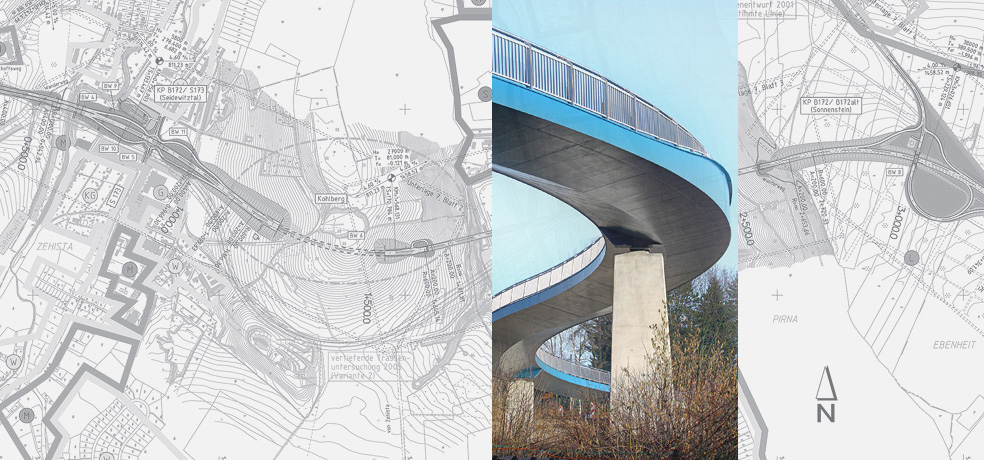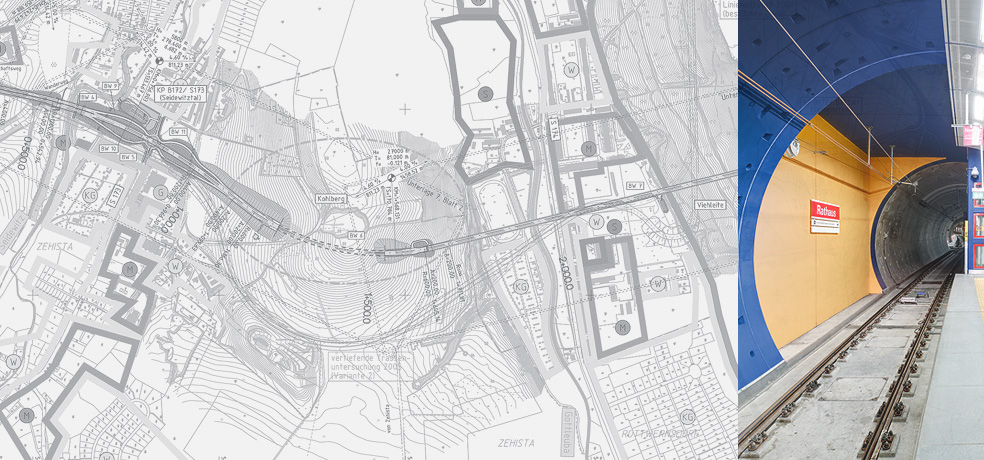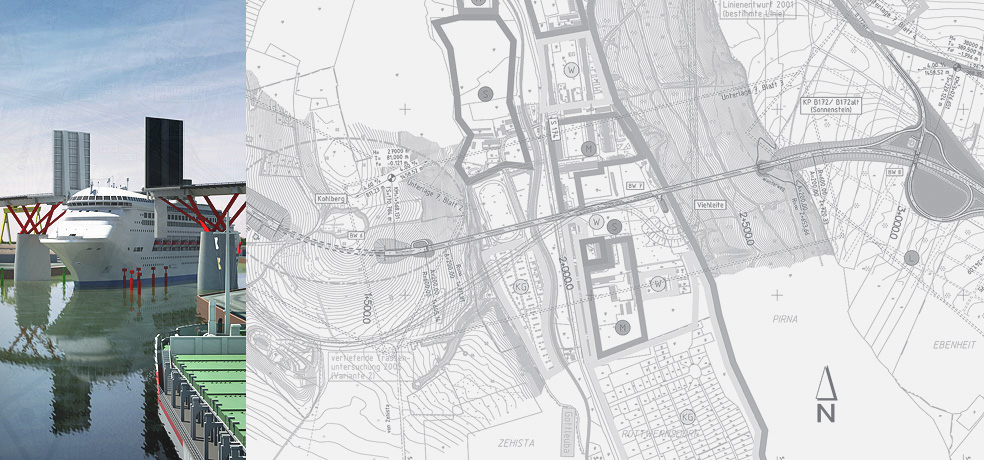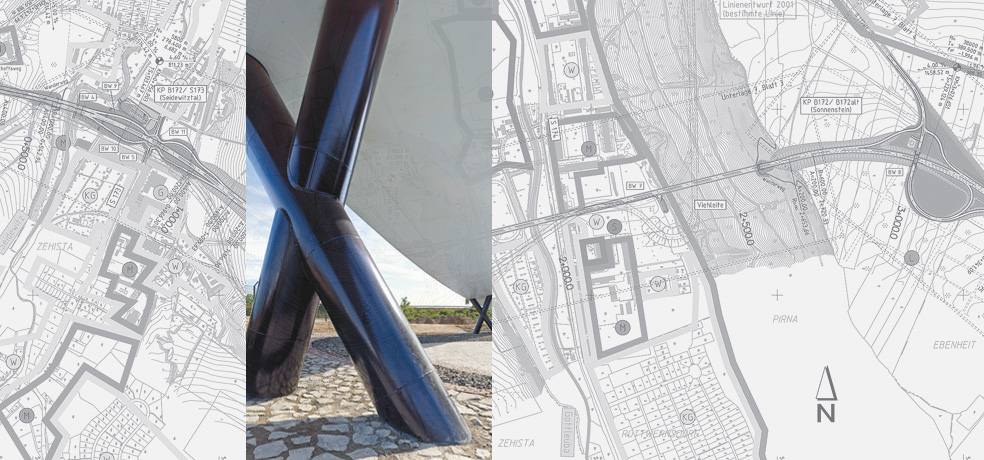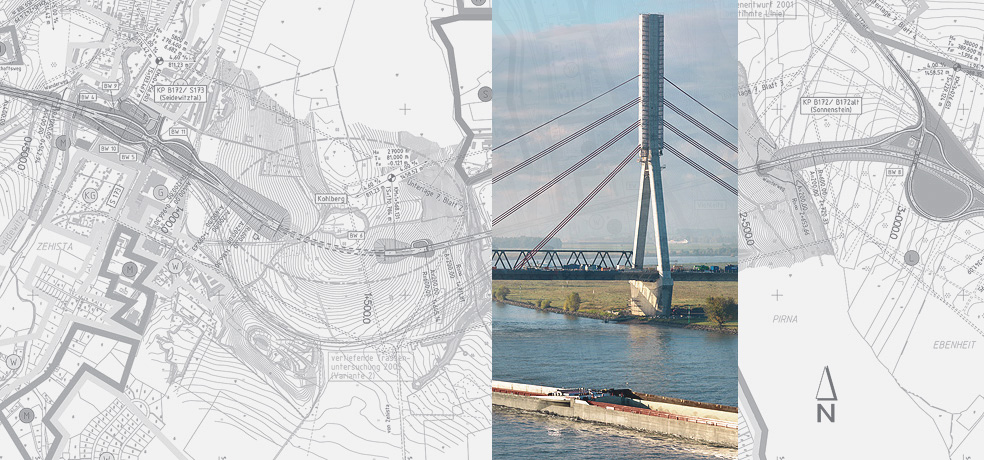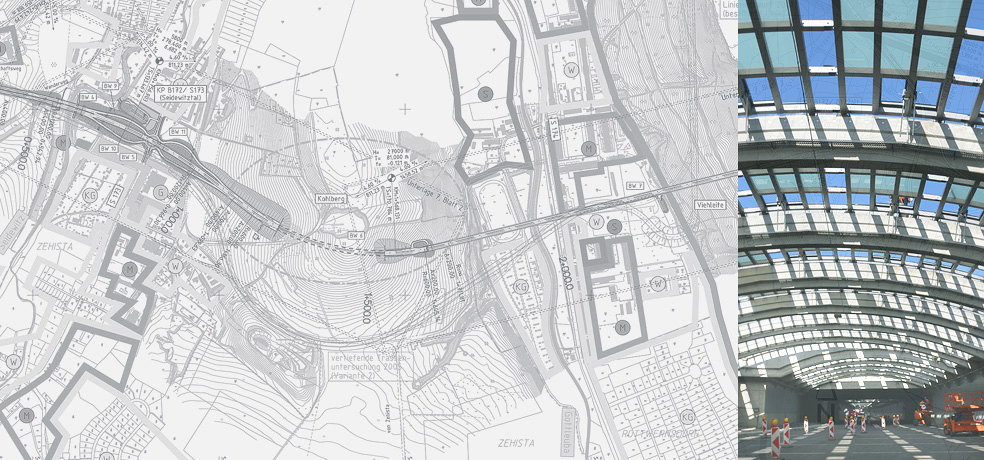 Bridges, tunnels, subways, supporting structures, noise protection walls und the rest. All engineering works related to roads and tracks must be inspected every 6 years and comply with DIN 1076. We carry out checks on the stability and transport safety, functionality and durability of existing structures together with approved inspection engineers. We calculate, inspect and document in accordance with the SV-VO (German regulations governing appraisers) or the BauPrüfVO (German regulation governing inspection of buildings). Economically, realistically and on time. We also investigate and test the behaviour of typical infrastructural structures during fires, explosions or earthquakes.
For less risk and more safety.
Our Catalogue of Services

Building Surveys
Structural Calculation Checks
Statics Inspection*
Dynamic Structural Analysis
Vibration Monitoring
Subsoil Examination
Geotechnical Laboratory Testing
Underground Engineering Testing
Risk and Hazard Analysis
Road Safety Audits


* Statics inspections are carried out by an independent state-certified inspection engineer, Dr.-Ing. Wolfgang Roeser.