LOWERING THE RHEINUFERSTRASSE DÜSSELDORF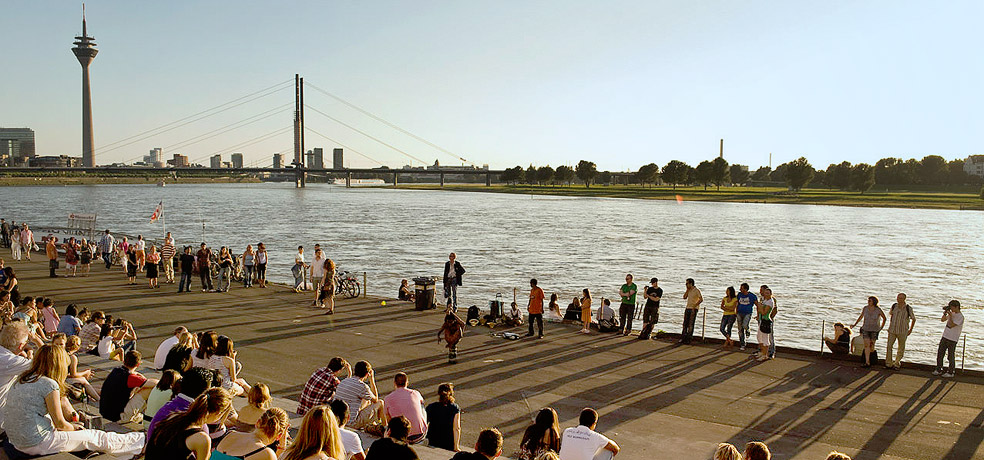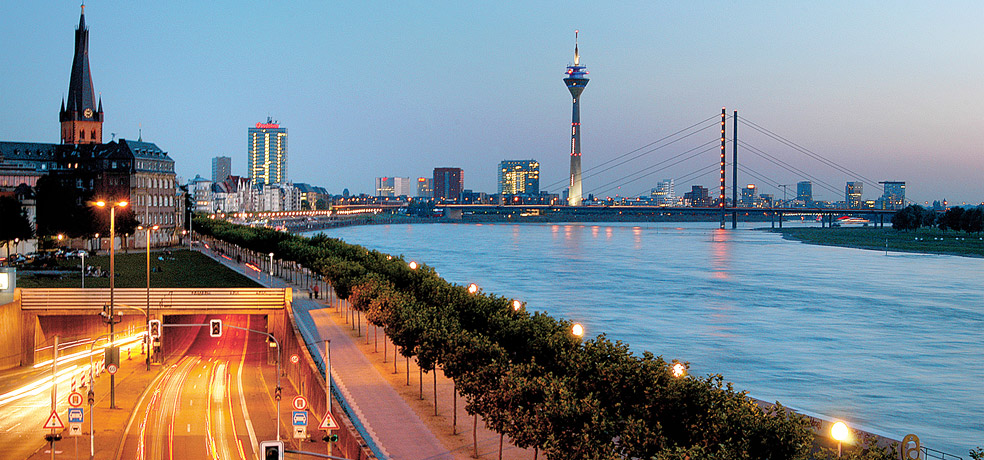 Lowering the Rheinuferstrasse Düsseldorf
Constructed 20 years ago, the Rheinufer Tunnel remains one of Germany's largest traffic calming projects. When it was completed in 1993, Duesseldorf's historic centre was finally reconnected to the Rhine. The daily traffic volume of 55,000 vehicles, which previously split the city in two, were re-routed underground and the resulting ground above the tunnel was turned into a promenade dedicated to pedestrians, cyclists and skaters. Duesseldorf's project of the century received numerous national and international awards. A total of 27 ha of space and 2.6 km of the banks of the Rhine were included in this urban re-organisation and restructuring project, of which the two kilometre long Rheinufer Tunnel formed the nucleus. The tunnel has two lanes and a hard shoulder in each direction. The tunnels had to be placed on top of one another along an almost 1km long stretch due to the severely restricted available width of only 13 m between construction on the river bank and the flood protection wall. An underground car park with space for 900 vehicles can be accessed in this double-decker section, as can a junction-free underground link to the city centre next to the Rheinknie Bridge. The lower section of the double-decker tunnel at the lowest part of the Rheinknie Bridge junction was constructed using compressed air and underwater concrete.
Client
Capital City Düsseldorf
Location
Düsseldorf, Germany
Technical Details
Construction method: cut-and-cover
Length: 1,930 m
Traffic volume: 55,000 cars/24hrs
Services provided by Schüßler-Plan
Transport facilities design: HOAI phases 1 to 6, 8 and 9 
Design of engineering structures: HOAI phases 1 to 6, 8 and 9 
Structural engineering: HOAI phases 1 to 6 
Construction management
Site supervision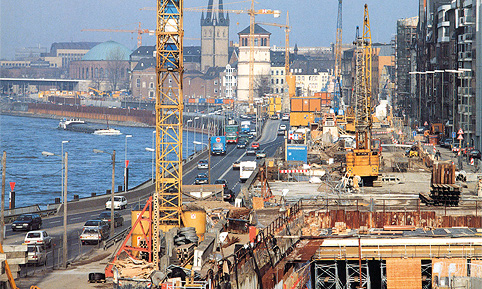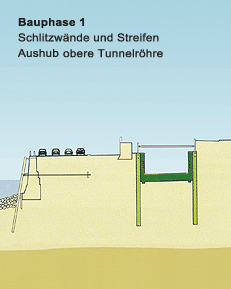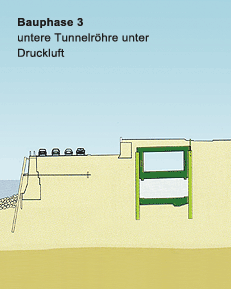 Construction Phases